Welcome
Welcome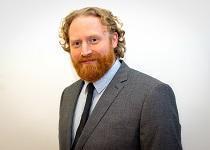 As Headteacher, I would like to thank you for your interest in Aspire School. Having worked with young people with ASD and learning difficulties for many years, I am proud and honoured to now have the opportunity to lead an exceptional specialist provision for children with a diagnosis of ASD or speech, language and communication needs.
Aspire School is a special free school in Sittingbourne for children aged from 4 to 11 years. Our curriculum reflects the full range of pupil needs and is tailored to their individual starting points. There is equal emphasis on academic success and the development of communication, social interaction, life skills and independence for future life. The school employs a team of specialist Teachers, Teaching Assistants, Speech Therapy Teams and other professionals who work hard to ensure that the children reach their full potential.
At Aspire we ae fortunate to be based in a new building which has been designed specifically around the needs of the children attending and is therefore an outstanding educational setting. Careful consideration has been given to all aspects of the design to promote engagement, well-being and achievement.
Our aim is that Aspire School will not only be an outstanding provision for the young people that attend the school but, in the future, will be a leading school for children with ASD and SLCN. Long term, the school hopes to develop links and provide expert support to other schools and the wider community.
I welcome your interest in Aspire School, whether you are a pupil, parent, carer or other family member, a professional or member of the local community. Please do contact me if you would like any further information or would like to register your interest.
Neil
Headteacher
Please see our CORE OFFER document below